The Black Series

 

Limited Editions

1965 / 1968 / 1970 Mechanical Diver's
Modern Re-interpretations
Three modern re-interpretations of the 1965, 1968 and 1970 diver's watches
are equipped with Caliber 6R35, which delivers a power reserve of 70 hours.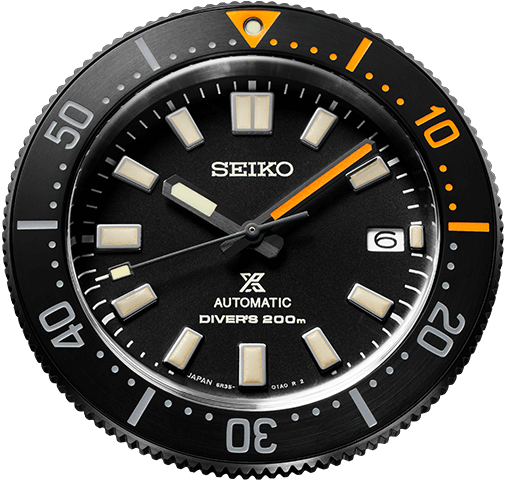 Dial & Bezel
The orange accents across the watch capture the light that shines under the sea at night.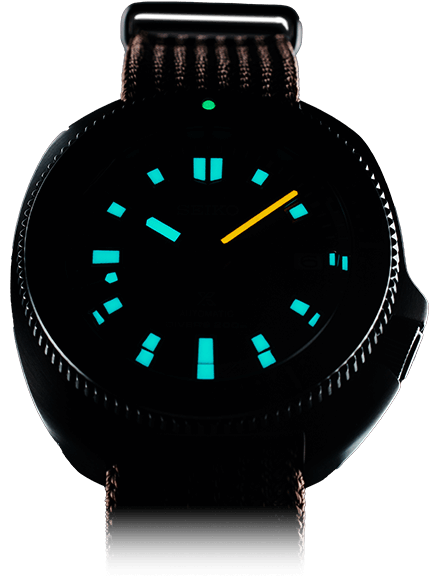 Lumibrite
The hour markers and hands are coated with Lumibrite to ensure high legibility in the darkest of conditions.
Strap
The watches are offered with a fabric strap which incorporates a traditional braiding technique from Japan called Seichu. It's strength and resistance to degradation caused by exposure to sunlight meet the most demanding standards of Seiko Prospex diver's watches.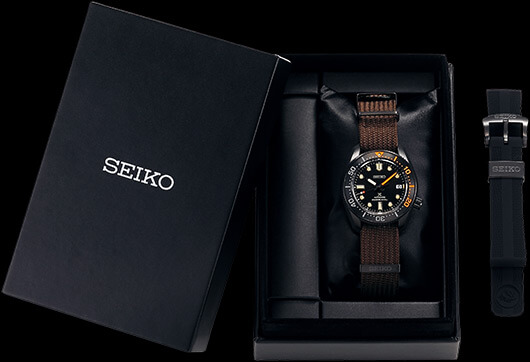 Additional strap
An additional black silicone strap will be included and can be worn in a wide range of situations.
1965 / 1968 / 1970
Mechanical diver's
1965

mechanical diver's

original model

Japan's first diver's watch, launched in 1965. The watch proved its reliability when used in the harsh environment of Antarctica in the 1960s. The new creation is true to its heritage in design, but is updated to the standards of today's Prospex. The watch is perfect for daily use with a slim profile and the low center of gravity of the case.

1968

mechanical diver's

original model

The original model released in 1968 was a groundbreaking model with 300m water resistance and a 10-beat automatic movement. While retaining the sharp and powerful design of the original model, it offers comfort and fits on the wrist by adopting a smaller case size of 42mm.

1970

mechanical diver's

original model

Launched in 1970, this diver's watch with a unique streamlined form was worn by adventurer Naomi Uemura between 1974 to 1976 when he completed a 12,500km solo dog-sled run from Greenland to Alaska, proving its reliability in extreme conditions. While maintaining the case form of the original, the water resistance has been increased from 150m to 200m and the glass material has been upgraded to sapphire glass.
Seiko Prospex

The Black Series

 

Limited Editions

1965 / 1968 / 1970 Mechanical Diver's
Modern Re-interpretations
1965 Mechanical Diver's
Modern Re-interpretation

SPB253

[ Caliber 6R35 ]

Limited edition of 5,500

1968 Mechanical Diver's
Modern Re-interpretation

SPB255

[ Caliber 6R35 ]

Limited edition of 5,500

1970 Mechanical Diver's
Modern Re-interpretation

SPB257

[ Caliber 6R35 ]

Limited edition of 5,500